IDENTIFIED....IDENTIFIED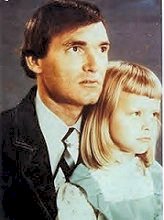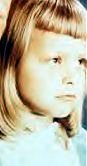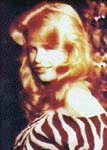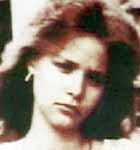 Left: Floyd and "Davis," circa mid-70's; Center: Close-up of "Davis," approximately age six, circa mid-70's; 2 Right: "Davis" as an adult
Unidentified White Female
Known as "Suzanne Davis"; "Sharon Marshall"; "Tonya Hughes"
Died as a result of a hit-and-run accident in Oklahoma City, Oklahoma in April 1990
---
Vital Statistics
Date Of Birth: Around 1969
DNA: Available
---
Case History
"Suzanne Davis'" was abducted by Franklin Delano Floyd between June 1973 and August 1975. Her background is unknown, as is her age and true identity. Floyd claims to have taken over as her parent when she was abandoned and raised her under aliases in several states. She was born around 1969.
"Davis" attended school in Oklahoma City, Oklahoma in 1975. She graduated from high school in Forest Park, Georgia in 1986. "Davis" then moved to Phoenix, Arizona later in the year and began using the alias "Sharon Marshall."
Investigators discovered child pornography in a pickup truck Floyd used. About 40 photographs depict "Davis" from the age of 4 to a preteen, displaying her engaging in sexually explicit conduct. These photographs reveal that the defendant was sexually abusing her for a considerable length of time and memorializing the offense conduct. The photographs also included 33 pictures of another female child and 16 of a beaten and tied adult female.
Floyd and this unidentified female were married in New Orleans, Louisiana in 1989 under the aliases of "Clarence Marcus Hughes" and "Tonya Dawn Tadlock." Both of them were wanted in connection with a Florida homicide by April 1990; before any legal proceedings began against them, "Tonya" was killed in a suspicious hit-and-run accident in Oklahoma City, Oklahoma. Floyd is the main suspect in her death.
"Tonya" gave birth to a son in Tampa, Florida in 1988. The child, Michael Anthony Hughes, was abducted by Floyd on September 12, 1994 -- four years after "Tonya's" death. Floyd walked in to Michael's school in Choctaw, Oklahoma and abducted the child at gunpoint. Floyd also kidnapped Michael's school principal and tied him to a tree. He was found hours later by people working in a nearby yard.
Michael Hughes was living with foster parents when Floyd kidnapped him. Michael has never been found. Floyd has claimed he is living in a foreign country, but authorities presume he is dead. Floyd was arrested and charged with Michael's kidnapping. Floyd is not Michael's biological father.


Floyd has never provided any details about "Tonya's" history. Her son remains missing as well. Floyd used the aliases "Trenton Davis"; "Charles Hughes"; "Warren Judson Marshall"; "Preston Morgan"; and "Kingfish Floyd." He was employed as a painter before his arrest.
In October 2014, she was postively identified as Suzanne Marie Sevakig from North Carolina. DNA confirmed the match.
---
Investigators
If you have any information as to the identity of this unidentified female, please contact:
Federal Bureau Of Investigation (FBI)
202-324-3000 (Washington DC Office)
Or
Oklahoma Bureau of Investigation
You can remain anonymous if you wish.
Source Information:
Texas Department of Public Safety
The National Center For Missing and Exploited Children
Unsolved Mysteries
---