IDENTIFIED....IDENTIFIED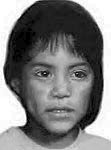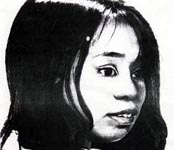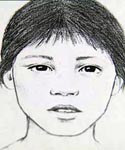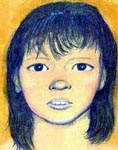 Reconstructions of Victim Left: by NCMEC
Unidentified White/Hispanic Female
"Baby Hope"
Located on July 23, 1991 in New York City, New York
Cause of death was homicide, she had been asphyxiated.
---
Vital Statistics

Estimated age: 3 - 5 years old
Approximate Height and Weight: 3'2"; 30 lbs.
Distinguishing Characteristics: Long wavy black hair, which was worn in a ponytail held by a yellow plastic ponytail holder. Eye color could not be determined. She had fair skin and may have been of Hispanic descent. Examination by x-rays revealed she had no history of broken bones. She was malnourished.
Dentals: Her front teeth were prominent. The child had kept all of her baby teeth and there was no evidence she ever had dental work.
Clothing: The child was wearing no clothes but a light green linen-type cloth.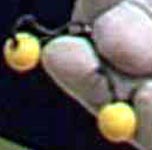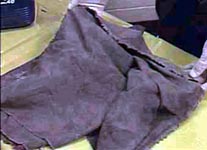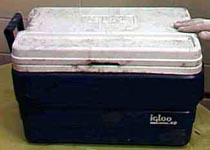 Barrette , Cloth and Cooler
---
Case History
The child was located in a park bordering the southbound lane of the Henry Hudson Parkway, near the Dyckman Street exit just north of the George Washington Bridge in the upper Manhattan area.
She was wrapped in a black plastic garbage bag and stuffed in a blue 30-quart Igloo ice cooler. Police believe she would have possibly been dumped no earlier then July 18th with 10 days added as an error margin.
She had been asphyxiated and there was evidence of sexual abuse.
The cooler was located in a patch of woods on an embankment sloping down at a 45-degree angle from the highway to the Hudson River.
The child was in a crouched position with her head resting on her knees. There were no signs of bruises or wounds. She was bound with a medium-weight ligature which was half rope and half venetian-blind cord. She was placed into the cooler just shortly after death.
Inside the container was full unopened coke cans and liquid believed to have been melted ice.
A witness told police that while passing in a car on the Henry Hudson Parkway, she observed a well-dressed couple carrying a picnic cooler nine days before the body was found.
Police believe they may be looking for a male/female relationship of either a girlfriend/boyfriend, husband/wife.
In October of that year a batch of pornographic Polaroids of a girl with similar description were found on Route 46 in northern New Jersey, not far from the George Washington Bridge.
Info in this case of a couple wanted for questioning were as follows:
Male, approximately 5'6", light brown complexion. Guessed to be Mexican or South American. Dark hair, at time age was in 40's, wore a light brown sports jacket.
Female, approximately 5'6", light brown complexion. Guessed to be Mexican or South American. Shoulder-length dark hair, gray dress, high heels.
---
Investigators
If you have any information concerning the identity of this girl or the circumstances surrounding her death, please contact :
New York City Police Department
34 Squad
212-927-0823
--
New York City District Attorney's Office
Detective Jerry Giorgio
212-335-9424
NCMEC #:
NCMU400005
NCIC Number:
U506106414
Please refer to this number when contacting any agency with information regarding this case.
Source Information:
The National Center For Missing and Exploited Children
New York City Police Department
New York Daily News
AMW
Unsolved Mysteries edited by Rose G. Mandelsberg;
True Detective Magazine.
---