"The Doe Network" : International Center for Unidentified & Missing Persons
---
NamUs and Doe Network Article
---
Thank you for your interest in The Doe Network
---
Todd Matthews: Lost and Found in the Cumberland
An extraordinary, 'ordinary guy' from Livingston, Tennessee is helping solve missing/ unidentified cases across the nation.

- Story by Pamela Walton for February/March 2013 issue of Celebrations Magazine
Todd Matthews was an unlikely candidate to be featured in magazines such as People and Master Detective; and for his life to be considered by network producer, Dick Wolf (Law and Order, et al) as the basis for a character in a series pilot; Lost and Found. At one time it would also have been unfathomable to Matthews that one day his layman's expertise would be sought out by people such as Jerry Bruckheimer (COLD Case, The Forgotten) and various writers of note as they research forensic matters.
Matthews, the man who once worked for a local automotive supplier, and who had no formal forensic training - now serves as the Overton County Coroner and the Quality Assurance and Communications Director with The National Missing and Unidentified Persons System . Made up of two databases, one for the missing and one for the unidentified, their goal is to constantly update information on both sites.
"They are funded by the National Institute of Justice and managed through a cooperative agreement with the University of North Texas Health Science Center," said Matthews. According to NamUS, the system "serves as a national clearinghouse for information related to missing persons and unidentified decedents and provides case management, analytical services and forensic resources, including odontology, fingerprint examination, anthropology and DNA." Matthews' smart phone repeatedly sounds as people from all over the country send photographs and other pertinent information for him to enter into the correct database. "This is the first '.gov' system where a person from the general public can access and log-in; and can contribute information. They had to have someone help manage that." Matthews explained.
The Livingston native happened upon his fascinating career by falling in love with a girl whose father had once found a dead body. Soon after meeting Lori Riddle, (now Matthews' wife of almost 25 years), she shared an intriguing story. Her father, Wilbur Riddle, had discovered a woman's dead body in Georgetown, Ky. The year was 1968; two years before Matthews was born.
Lori's father let Matthews read the account of the case in Master Detective. The decomposed body had been found wrapped in a tent bag Riddle had stumbled upon after gathering glass insulators for a friend. The remains were buried at Scott County's expense; her marker read: "Tent Girl. Found May 17, 1968 on U.S. Highway 25 North, Died about April 26-May 3, 1968-Age about 16-19 years-Height 5 feet 1 inch-Weight 110-115 lbs. Reddish-Brown hair, Unidentified." The case immediately began to "haunt" Matthews.
"You never want to get to that level of obsession with a case; it was destructive," said Matthews-describing the case he worked on diligently for a decade. He began by visiting 'Tent Girl's' grave; then the site where the body was found-a wooded area near a state highway. He researched missing persons' cases, trying to identify the girl whose case mystified him. Breakthrough came with the advent of the internet; its access opened up channels never before imagined. In 1998, three decades after the body was found, Matthews saw an internet posting by Rosemary Westbrook. She was searching for her sister, missing from Lexington, KY, since 1967. He contacted her.
He described the moment it registered that he had found the identity of Tent Girl. "When I saw that posting, I knew. It was like a ton had been taken off me. This was it. The heaviness I had felt was finally gone. I told her (Westbrook) that probably the next step would be an exhumation and DNA," he shared; remembering their conversation. A DNA sample from the sister confirmed that Matthews had successfully identified Tent Girl. She was Barbara Hackmann Taylor.
Matthews also works with the "DoeNetwork;" a network of volunteers who are able to assist in entering information into databases so that unidentified/ missing persons can be matched. "Matches can be triggered by a single detail," he explained; "a tattoo, a piece of clothing, a broken bone. It's just a question of the right person spotting the right piece of information and piecing together the puzzle." The task would be unattainable by law enforcement agencies and medical examiners' offices, which simply don't have adequate resources to handle the volume. Referred to as doing "God's work" by a homicide detective in Chicago, their volunteers are from all walks of life; from the waitress at a local diner to the banker in Manhattan, they work to help solve the cases of the missing/unidentified dead.
Matthews expounded on the degree of difficulty between the two. "The unidentified bodies are the easiest to work with because of the information that is right there," he explained. He shared one of the most difficult parts of his job. "When you do have identification for a missing person-you have identified a dead body; you have been successful in your work, but someone is going to get really bad news that you have to deliver." Some families are relieved that their loved ones have finally been found, oftentimes ending literally decades of wondering.
Rather than focusing on his having solved a thirty year mystery, Matthews wants to focus on the fact that there are, "40,000 unidentified bodies out there." He believes educating the public is a major key in solving cases. He seeks out opportunities to educate the public at schools, dental offices, amongst medical professionals and the general public-making them aware that they have the capacity/ability to help. "If they are dental professionals, I show them how their information can help with identification. If they know of a missing person in their community-they can offer up x-rays, because someone may not have thought to ask for them," he said. "In a missing persons' case; in a law enforcement investigation-the HIPA law is not a problem."
There are many ways in which volunteers can help. "They can gather information," he asserted. "If they are local to a Jane/John Doe-they can snap a photo of the grave. They can go to a local library and get a hard copy of newspaper articles and scan those. There are so many things they can do-including finding out everything they can about a local case." The oldest case Matthews is working on is from the 1860's
"There was a mineral springs hotel in Harrodsburg, KY. There was a dance there. A girl showed up who registered as a judge's daughter from Louisville," he shared. "The judge didn't have a daughter. She fell over dead on the dance floor that night." Matthews insists that in a case like this, a genealogist's help can prove invaluable. "They could look for someone who was missing," he explained. "They are trained at looking at old records."
He spoke of the impact his career has had on their lives. "We both learned that sometimes when you give of yourself - life just might bless you in return. Neither of us could have imagined the career changing effects that were put into motion years ago; neither of us a day of college-but Lori-now in an administrative role and myself in an executive role. I never could have foreseen what truly has been a blessing."
A book scheduled for release this year, The Skeleton Crew by Deborah Halber, chronicles the stories of amateur sleuths, including Matthews, who use the Internet to match the missing and unidentified.
Those interested in helping can go to the NamUS website, www.NamUs. gov, or call toll-free at 1-855-626-7600. In the volunteer community, visit: doenetwork.org, or contact Matthews: [email protected]
---
Media attention for the cases our site features is very important. We value media attention for the site and the cases within it. One small article could produce the lead that helps solve a case. We strive to maintain a good working relationship with the media and its representatives. If you have any questions or concerns regarding a interview, please let us know.
---
How to Make a Media Related Inquiry
Our Media Directors, Administrative Team and our Media Representatives are available for media interviews upon request. To learn more, E-mail our Media Directors;
To obtain information on the organization and its history.
To set up an interview with a member of our organization.
Or to obtain any other general information.

Visit Our Area Directors Page to View a listing of our Local Media Representatives.

---

Please let us know if you can help us spread our message. Communication can be the most effective weapon in solving a Cold Case.
---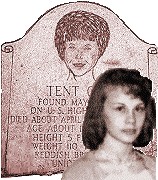 All photos and information contained within this Web site are the properties of the listed information sources within the case files.