"The Doe Network" : International Center for Unidentified & Missing Persons
---
Press Release by Law Enforcement
Communication can be the most effective weapon in solving a Cold Case.
---
PRESS RELEASE

March 16, 2009

The Minnesota Bureau of Criminal Apprehension announces major break in 1989 Wabasha County Jane Doe - COLD CASE.

For the first time, the Minnesota Cold Case Playing Cards initiative, which began in October 2008, has played a role in solving a case.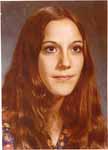 Deana Marie Patnode
The victim was located May 20, 1989 south of Kellogg, Wabasha County, Minnesota. She was identified as Deana Marie Patnode, 23, of Inver Grove Heights in March 2009 via DNA after the Minnesota BCA received a tip from an image on a card in a deck of MN Cold Case Playing Cards that were released in October 2008. The tipster said he thought the image on the playing card looked similar to his neighbor who had disappeared in the 1980s. Authorities were able to match DNA of Patnode after locating a family member.
Patnode was last seen leaving the Buck Board bar on Concord Boulevard with a friend in South St. Paul on October 26, 1982. Her remains were found almost seven years later.
THIS CASE IS NOW AN ACTIVE HOMICIDE INVESTIGATION.
Any tips should be phoned in to the Wabasha County Sheriff's Department
Detective Joe Schneider
651-565-1001
---
---
---
Please let us know if we can help you spread your message.

---
---
Copyright © 1999 - 2009 by The Doe Network.